Business Registration
Your Address
Your address: International Finance Center,Guangzhou
5 West Zhujiang Road, Zhujiang New Town,
Guangzhou,
China
Level 54, Guangzhou IFC
Business Registration at International Finance Center
About International Finance Center
Guangzhou International Finance Center (IFC) a prime grade building comprises of 103 floors plus4 basement levels in Zhujiang New Town, the heart of Guangzhou's financial services center. It is safe to say that Guangzhou IFC is the most Iconic business address in Southern China. Designed by renowned architect Wilkinson Eyre,
this 438.6 m (1,439 ft) skyscraper is prominent landmark on the Guangzhou skyline
Guangzhou IFC offers mixed use space across 100 plus floors, including commercial office space, the luxury Four Seasons Hotel with it's high-end top-floor restaurant and bar and is the world's tallest constructed diagrid structure, expressed through the building's transparent envelope. Its triangular plan responds to the need for efficient internal space layouts and excellent environmental performance. At ground level, the tower connects with a substantial podium complex containing a luxury brand retail mall, spacious gourmet food hall and numerous cafes and high-quality serviced apartments. It was named 2011 Best Tall Building Asia/Australasia by the Council of Tall Buildings and Urban Habitat and in 2012, and was awarded the RIBA Lubetkin Prize.
Located directly above Zhujiang New Town station, Guangzhou IFC also boasts excellent transport connections with easy access to the subway, buses and taxi rank on the doorstep.
IFC acts as a landmark to Guangzhou's main axis, linking the commercial district in the north with the Pearl River to the south, making the most of sweeping city and Pearl River views. It is a short stroll to Canton Tower, Guangzhou Library, the Opera House, the Guangdong Museum, Mall of the World, Pearl River, US Consulate General of Guangzhou and a myriad of Guangzhou's attractions, 5-star hotels and business focal points.
Building occupants include Allianz, BIOSTIME, Guangzhou Securities and an impressive list of law firms and financial institutions, banks, consulates and major players in the mechanical industry.
Only 40 minutes drive from Guangzhou Baiyun International Airport.
Take Subway Line 3 or 5 and alight at Zhujiang New Town, take Exit G
There are many buses to Guangzhou IFC: 20, 40, 293, 886, 777, 778
Guangzhou IFC is strategically located in the center of the Guangzhou's CBD, South China's premier commercial precinct.
The tower and podium connect below ground to further retail spaces and a transport hub, with a retail loop encouraging connections underneath to a landscaped central axis at Zhujiang New Town. It is recognised as hub of world leading multi-national companies and is home to numerous corporate skyscrapers, shopping complexes, hotels, and restaurant, historical attractions.
Guangzhou IFC epitomises the luxury and opulence of the art deco era yet incorporates building services which meet and exceed the demands of modern business.
Zhujiang New Town enjoys excellent transport connections, being located above a metro station with three metro line crossing and close to taxis and buses.
Within 5 minutes walking distance: 
• Canton Tower
• Guangzhou Library and Guangdong Museum
• Pearl River and Liede Bridge
• Guangzhou Opera House and Haixin Sha Park
• Guangdong Museum of Art and the Xinghai Music Hall, Ersha Island
• Mall of the World
• US Consulate General of Guangzhou
• Guangzhou Children Palace
• Four Seasons Hotel, Ascott, Park Hyatt, Ritz Carlton
• iKang Guobin Healthcare Centre
• Popular bars, restaurants, cafes, and nightclubs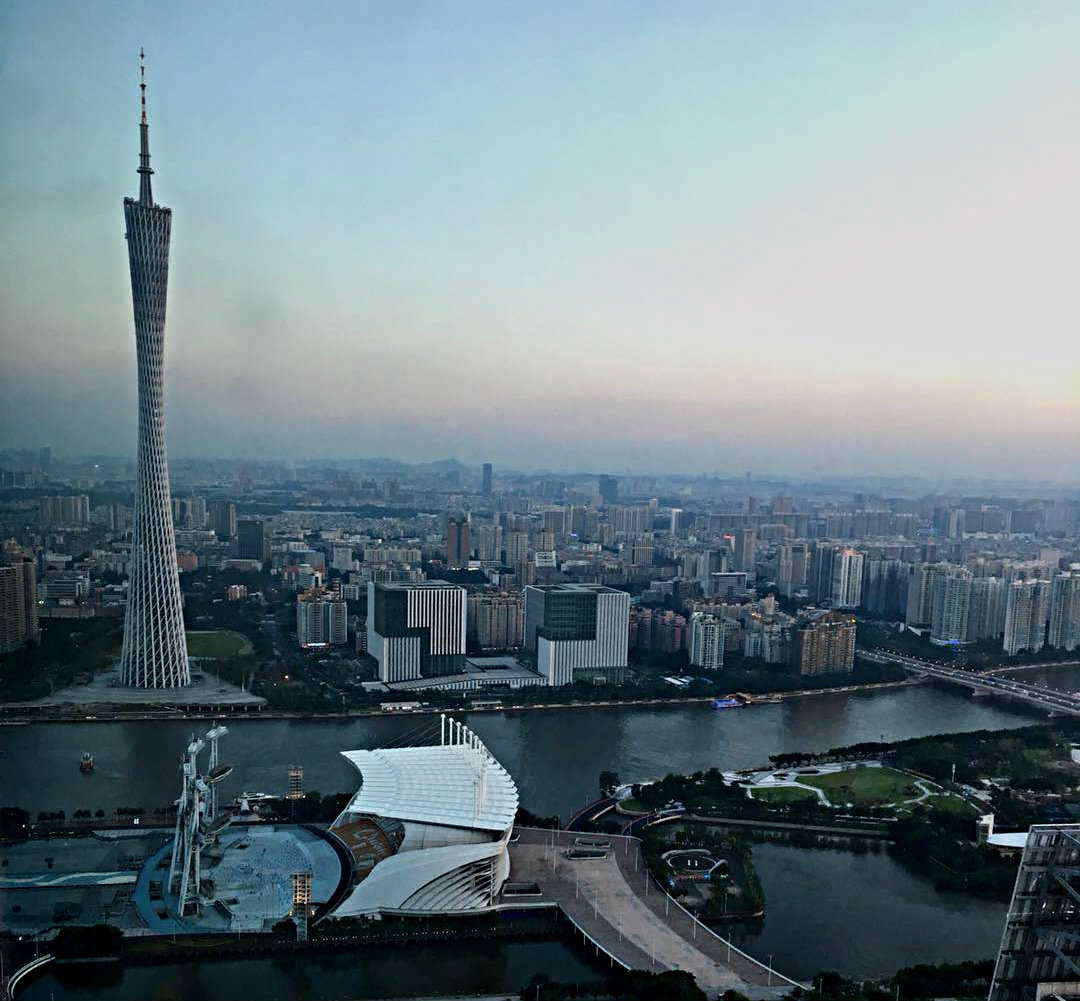 ---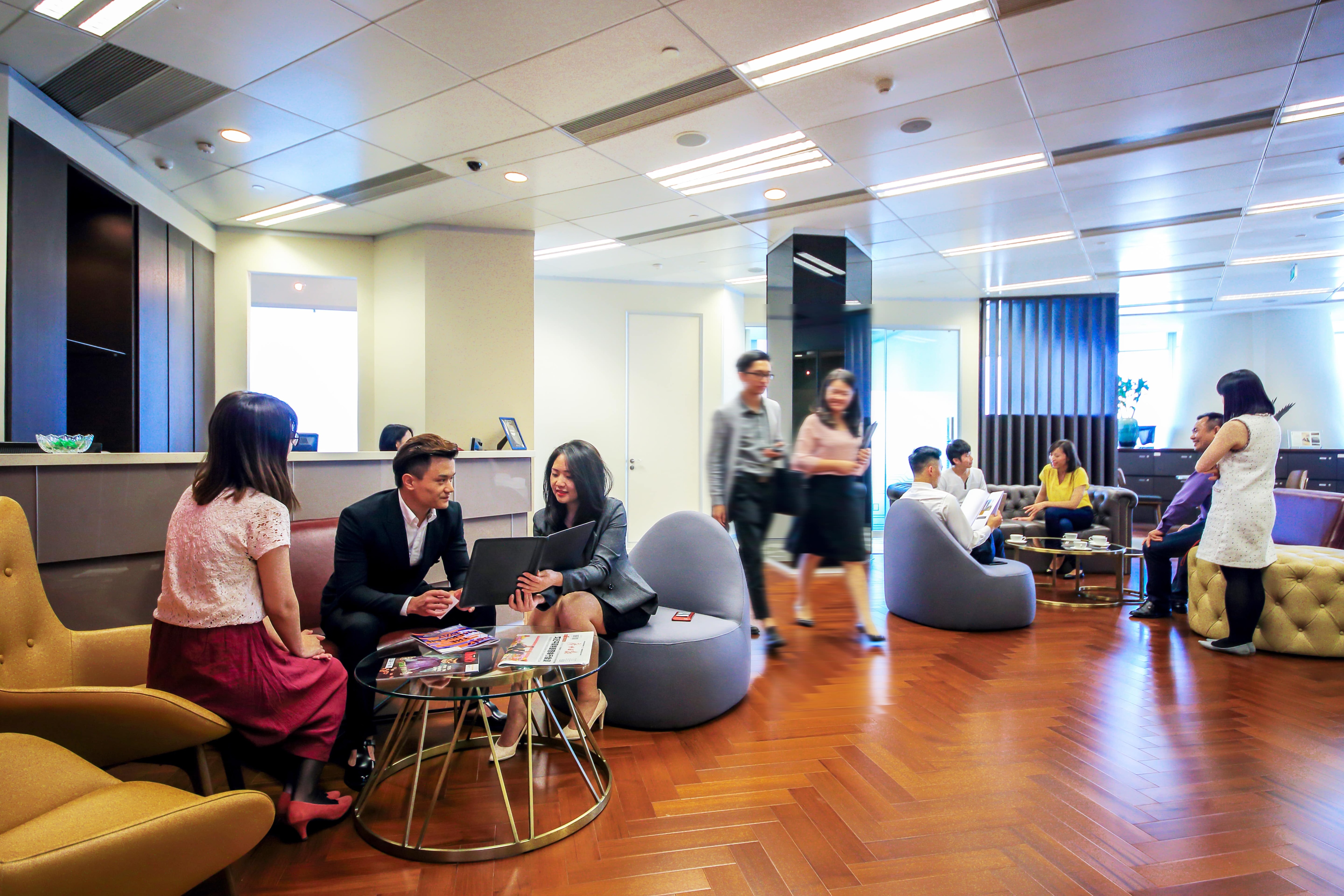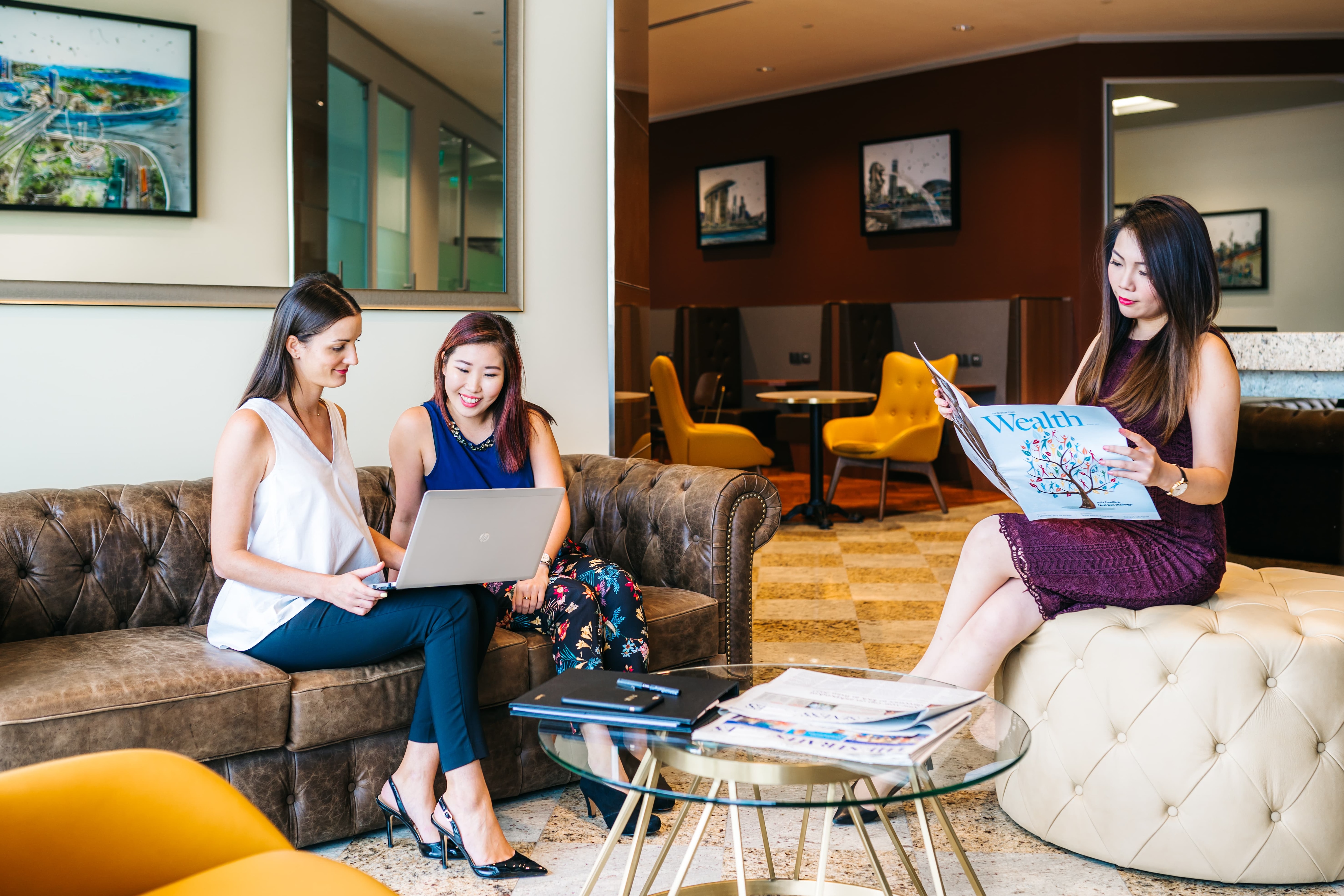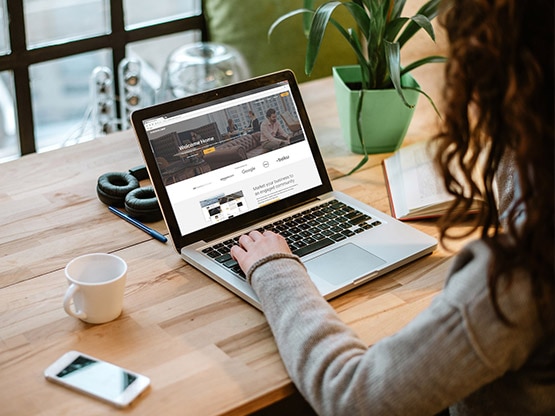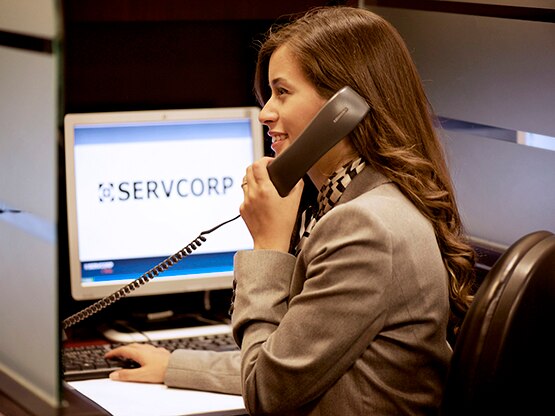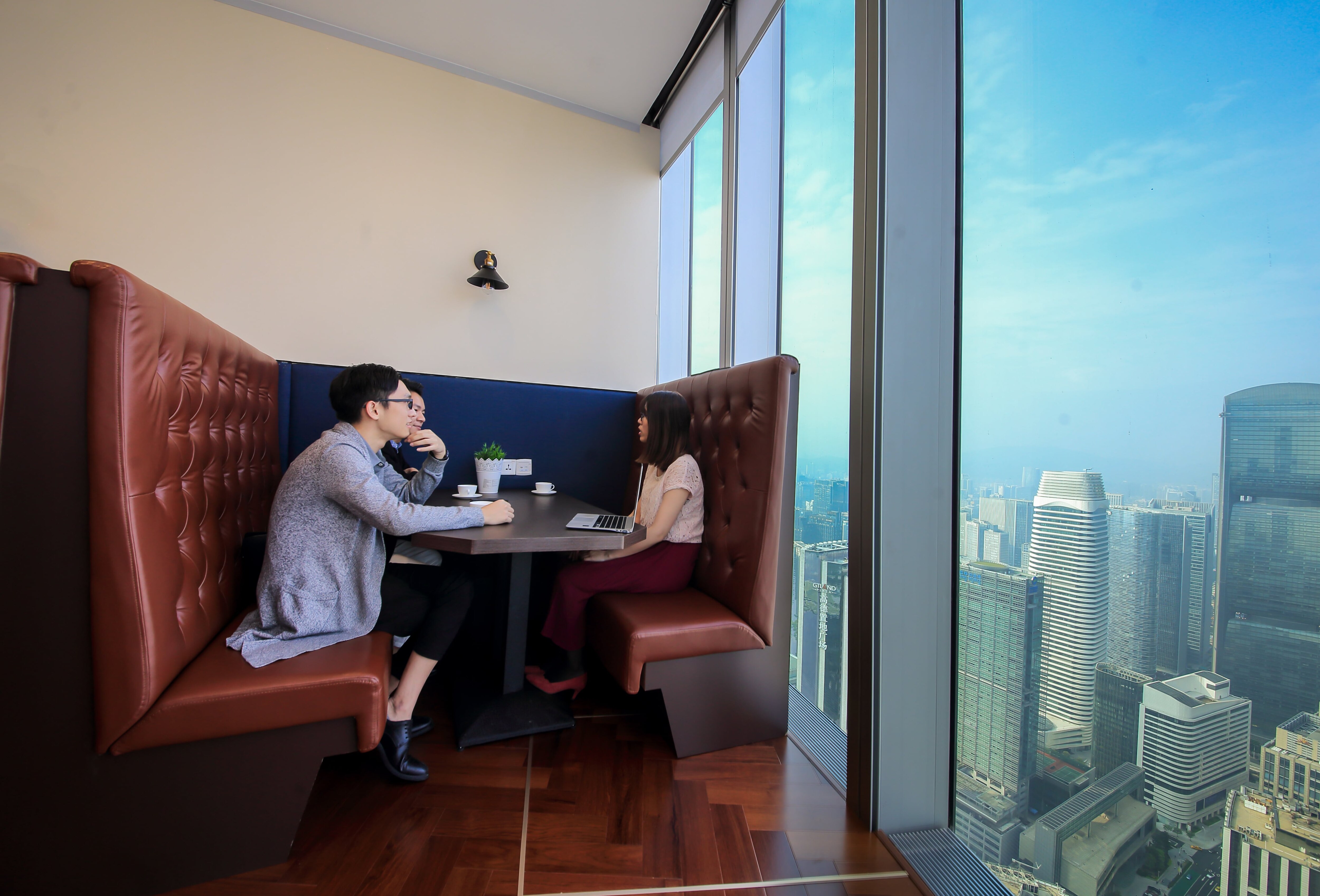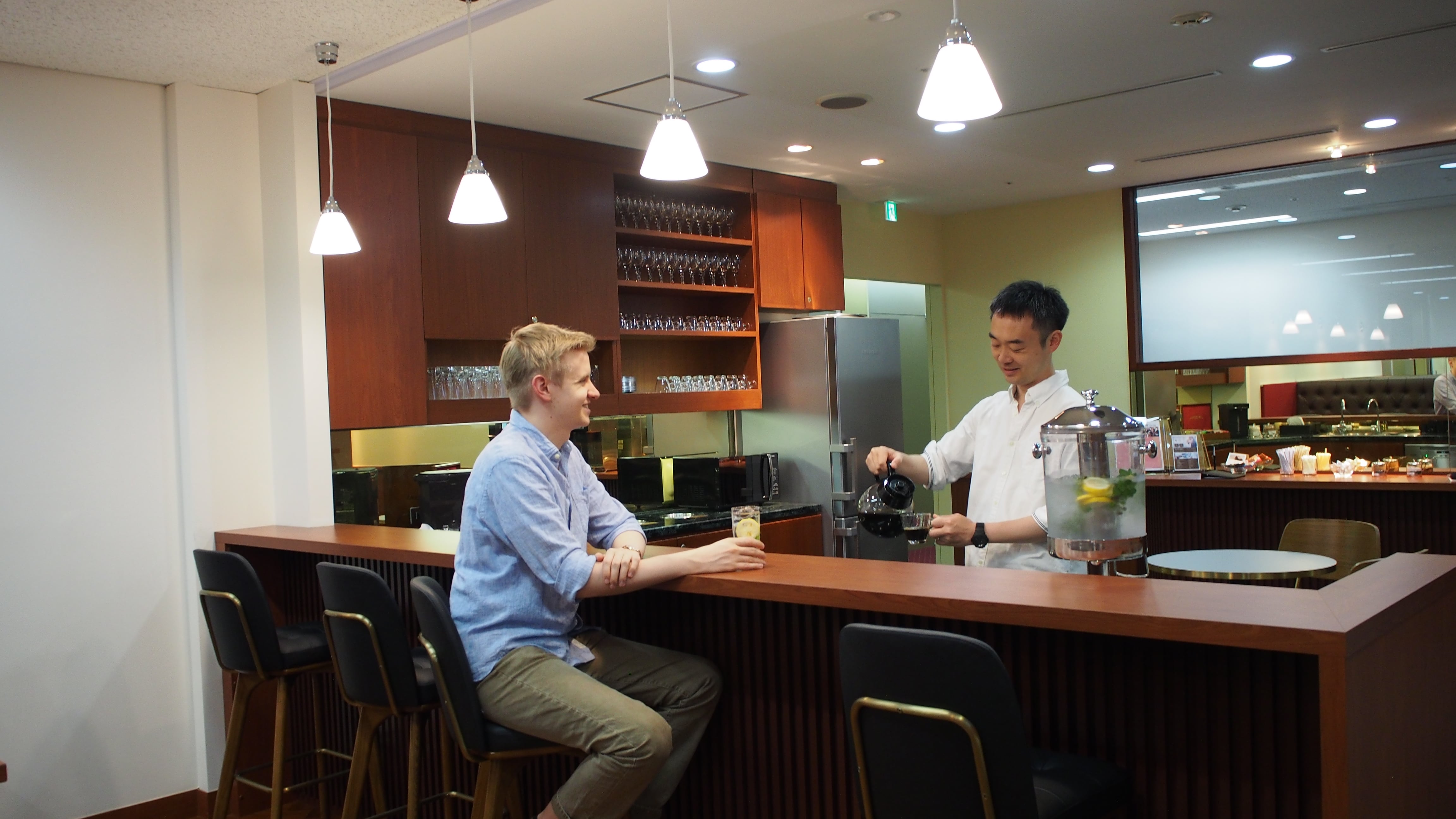 OFFICES
HOT DESK
DEDICATED DESK
VIRTUAL OFFICES
THE MEMBERSHIP
---